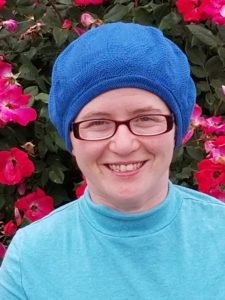 Samara Shalom M.S. CCC-SLP has been a speech language pathologist for over eight years. The mother of three children of her own, Samara began servicing children in her private practice in 2013.
Samara is a graduate of the University of Illinois and the University of Arkansas Department of Medical Sciences. She is a member of the American Speech Language and Hearing Association and is licensed to provide speech and language services in the state of Maryland by the Department of Health and Mental Hygiene.
Samara's interest in speech and language disorders began as a little girl, watching her Speech-Language Pathologist Mom. Later in life, Samara's passion for helping others helped launch her career as a successful Speech-Language Pathologist. Samara has experience treating clients from a variety of cultural and socio-economic backgrounds. She has effectively treated children and young adults with a wide variety of challenges, including:
Articulation
Hodson's Approach to Phonological Processes (unintelligibility)
Language delays and disorders
Deaf and Hard of Hearing
Autism spectrum disorders
Down syndrome
Talk Tools Provider
Cerebral Palsy
Aphasia
Dysarthria
Literacy (Reading, Writing, and Spelling difficulties)
Accent modification
Feeding/Oral Motor therapy
Certified Fast ForWord Provider
Mrs. Sami believes that everyone who needs speech treatment should be able to get it, no matter what his or her socio-economic background. That's why Samara is her client's greatest advocate. Whether working with teachers to incorporate assistive technology in the classroom, or fighting insurance companies to get her clients the services they need, Samara leaves no stone unturned when it comes to advocating for her clients.
Samara sees each client as a world unto him or herself, and believes that her role reaches far beyond the confines of each treatment session. That's why Samara devotes time to coaching parents, networking with other professionals, and providing in-service training to teachers.
"I received speech services as a child, because of middle-ear fluid. I remember it as a happy place to be, and I try to re-create that for my clients."
-Samara Shalom, M.S. CCC-SLP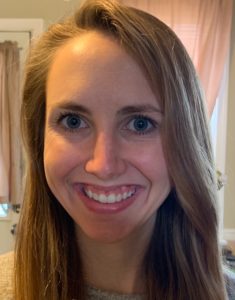 Emily Hoskins (Ms. Emily) is a certified Speech Language Pathologist. She received her undergraduate and graduate degree from Marywood University.  Since graduating, she has worked in a variety of settings including a skilled nursing facility, private practice setting and school setting.
Ms. Emily loves working with children and creating a learning environment based around their interests and needs. She believes that collaboration with families and others working with the children promote carryover and overall improvement of a child's communication skills.
Ms. Emily has been working with SpeechLeap since October, 2018 and has enjoyed treating and evaluating children in their most natural environment, whether it be there home, school or clinic setting. Special training includes PROMPT.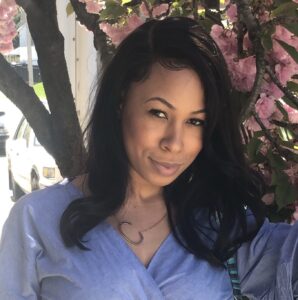 Ms. Cree is a licensed Speech Therapist with experience in pediatric therapy. She graduated from Howard University with her Bachelor's degree in 2013. She has since worked in the school setting and private practice setting, providing services to children with a variety of needs.
Ms. Cree is currently obtaining her Master's degree in Speech-Language Pathology from New York University. She enjoys working with children across all communicative domains and advocates for fun, functional therapy.
Outside of the speech and language realm, Cree is a wife and a mother of two little girls. She loves spending quality time with her family and making therapy materials in her free time.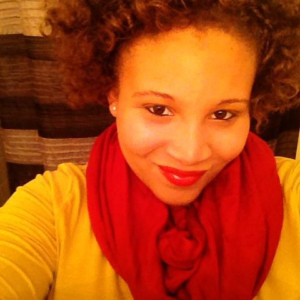 Vernelle Sanders-Pough (Mrs. Vee)  is a certified  and licensed  Speech- Language Pathologist. She has been practicing for 6 years.  She received her undergraduate and graduate degree from Alabama A&M University in Huntsville, AL.  Upon graduating she has worked in multiple settings such as home health, school systems, skilled nursing, private practice, and was a director of a rehabilitation facility in TN.
Mrs. Vee enjoys working with adults and children of all ages. She loves seeing the transformation and progress made by her clients and the joy on their faces when they meet their goals.
Mrs. Vee is a mother to four children ( 3 boys and 1 girl) and a wife. She enjoys family vacations, traveling, and swimming.
"We love Miss Sammi! She worked hard with our daughter Abby to help with her articulation and pronunciation. Our daughter had a wonderful time with each session and enjoyed going very much. As parents we enjoyed and appreciated the feedback she gave us. We are grateful to her for all the progress our daughter made with her speech."
Mrs. A Anhalt, Pleased Parent
"We were fortunate to have Mrs. Sami as our son's speech therapist. Her thorough knowledge of pertinent assessments helped us to identify our son's particular language deficits. Mrs. Sami was extremely dedicated to helping our son and she advocated on his behalf. Thank you, Mrs. Sami!"
Mother of AC